Fluid Acoustics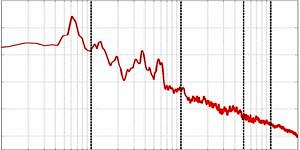 The research group "Fluid acoustics" mainly deals with flow induced noise. Main topics are:
Investigation and characterization of acoustic sources
Investigation oft he effect of mean flow on sound propagation
Development of measures for reducing or damping flow induced noise
Most oft he work is concerned with air at low Mach numbers (Ma < 0.3). Main focus is on applications involving turbomachinery. Industrial application areas include aerospace, automotive, rail vehicles and small scale turbomachinery.
Topics
Among the currently or recently studied topics there are:
Study of academic test cases
Design of turbo machines
Aeroacoustics of aerofoils
Aeroacoustic modeling using numerical methods
Thermodynamic techniques for noise reduction
Noise reduction and stealth technology from the animal kingdom
Methods
The research group employs experimental as well as numerical methods.
Publikationen
2019
2018
2017
2014
2012
2011